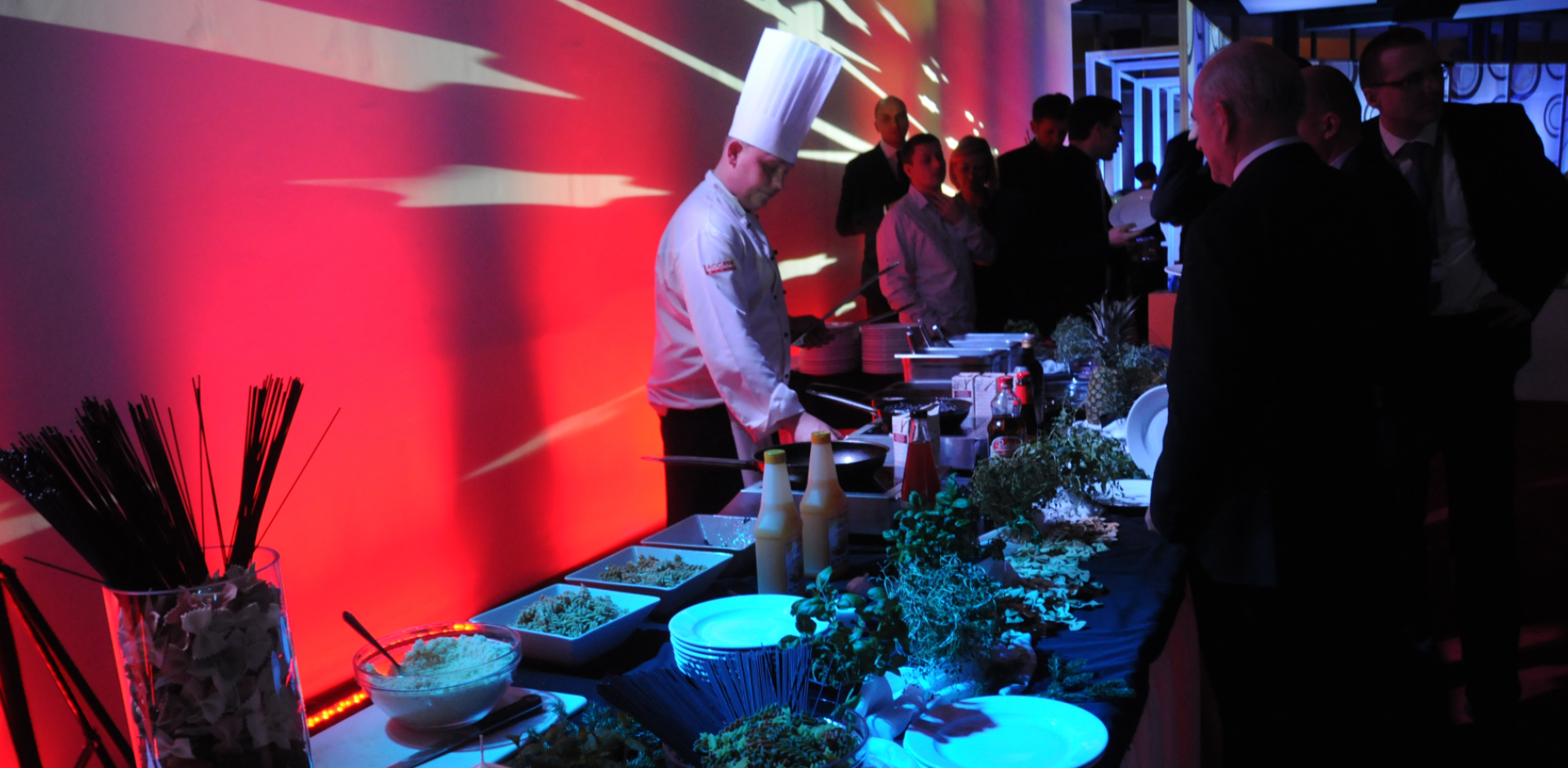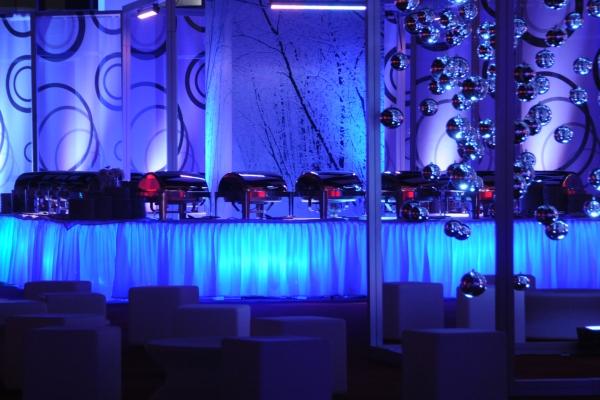 The Accata Catering is a company with good position on the market. Since 2001 it has been stealing hearts of many clients and meeting the needs of the most demanding gourmets. We offer reliable staff, elegant table management, flower decoration, unusual menu that is selected accordingly to the theme and type of an event.
Celebration parties require professional approach to each single detail and along with our experience we will take care of every aspect. A specially chosen menu will make You feel as if You discovered new cooking journey full of surprising flavors and culinary masterpiece.
INFO@ACCATA.PL 
www.ACCATACATERING.pl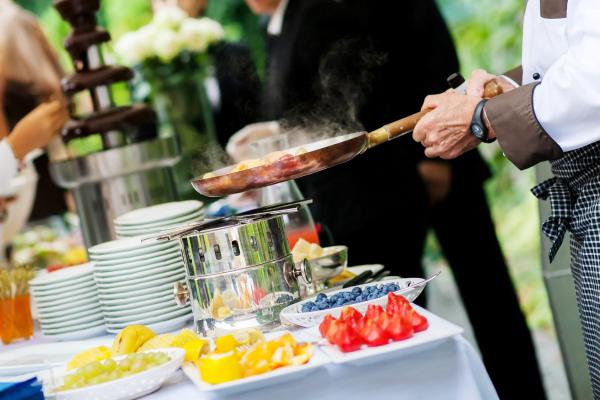 Live cooking is a missing part of an ordinary buffet or served dinner. The dishes are prepared by the ACCATA Catering company with the presence of Guests. The scent and taste of the dishes attract everybody. Amongst our culinary booth, the most popular is the Italian one rich in a wide range of pasta choices and the Mediterranean one which is famous for its sea food.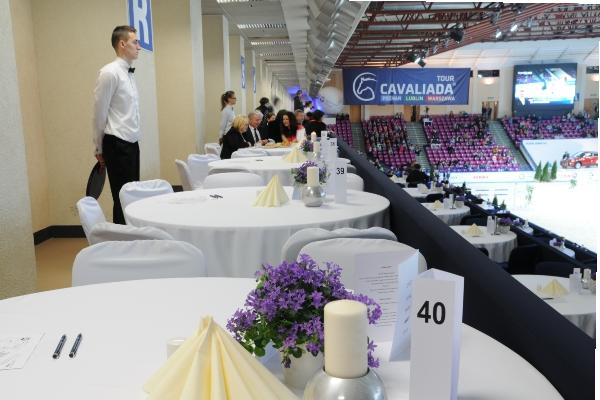 The ACCATA Catering offers its services in Poland, but also abroad. What is more, we provide the best preparation of Polish cuisine and regional dishes, top meals of the Mediterranean and vegan cuisine or even bio and allergy-free menus. For the youngest we offer sweet booths and healthy, fruit snacks.
The ACCATA Catering has a wide spectrum of additional activities. The culinary workshops are one of them. This is a perfect solution to organize a team-building meeting either for amateurs or enthusiasts of culinary art. In this way they will discover the secrets of our Chief's meals preparation. The participants will be faced with a culinary adventure by looking for new tastes and finally consumption of their own works.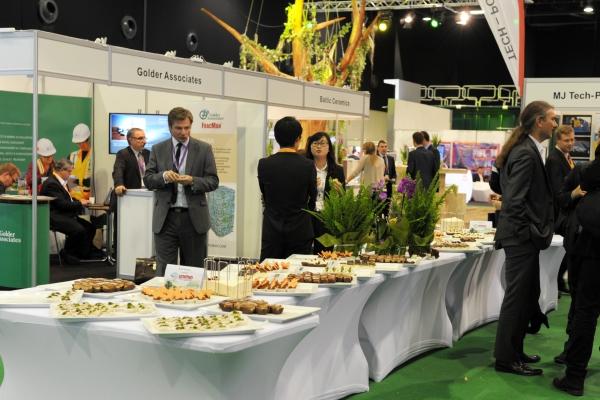 BUSINESS CATERING SERVICE
The ACCATA Catering serves events starting from small groups to prestige congresses and work retreats. Professionalism, engagement, own equipment and perfect organization skills facilitate our activity in the whole Poland and abroad. We offer complex catering service. The suggested dishes by our team make a perfect match of design, precision of preparation and an original appealing taste.
International Property&Investment Fair in Munich for 600 people
Angua Food Fair in Cologne in EXPO STYL for 700 people
Boat Show in Dusseldorf in BOOT for 1800 people
FIWE Fitness Trade Show in Warsaw EXPO XXI for 10,000 people
Wargaming Show in Warsaw EXPO XXI for 20,000 people
Poland's Presidency in the Council of the European Union – expert conferences during Poland's Presidency in the Council of the European Union for 300 people
Opening of the Earth Hall – a banquet for opening the Earth Hall in Poznań Congress Center for 1,500 people
CAVALIADA Tour in Warsaw ARENA COS Torwar for 2,000 people
50th anniversary of KOPEX in The Wilson Shaft Gallery in Katowice for 800 people

 
MORE www.ACCATACATERING.pl